There's a new kid on the storage block, and its name is Omni. Omni Storage is a full-service storage company in the San Francisco Bay Area that has been working for three years to build a better storage company.
Offering pickup and delivery, affordable rates, and simple user interface solutions is only the beginning of Omni's greatness.
Now they allow you to earn money by lending out your stored items.
I'm sorry, say what?
Items that you store with Omni can now be rented out to others, and you earn money for lending out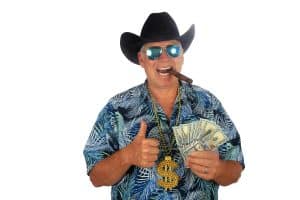 your excess stuff.
No way.
Yep.
Omni Storage Might Be On To Something!
Pick an item you're already storing with Omni, set a price you think is reasonable for someone to rent your item, and Omni will list it for you on their rental marketplace. Anything you rent out is covered by a $2,000 insurance policy, and Omni handles all the delivery and pickup. They even take photos before delivery, at pickup, and at the warehouse so they can track any damage and pin it to the responsible party.
Omni compares it to Amazon Prime. "Omni is more convenient than Amazon Prime," said their spokesperson. "You can search for something you're considering buying and see if it's available to rent first."
And there's no way that 2-day delivery can beat free next-day delivery, or same day, within-hours delivery for a $3 convenience fee.
You and Omni Storage split the take on your rentals 50/50. But seriously.
Your stuff would just be sitting around on a shelf otherwise.
What do you think? Is this overstepping the bounds of good business? Or is this a great idea for the modern age?