Rent Portable Storage Containers at an Affordable Price in Annetta North
Best Portable Storage Containers Near Annetta North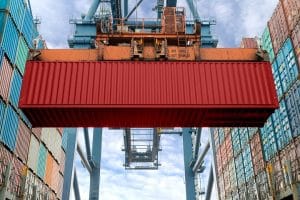 At MODS Moving & Storage, we offer secure, portable storage containers for residents throughout Annetta North, TX, and the surrounding areas. Whether you're looking for a place to store your extra stuff or are packing for an upcoming relocation, you can count on our containers to keep your belongings safe.
When you choose MODS for your storage needs, we'll deliver your secure container directly to your address, and you can fill it at your convenience. When you're finished loading your container, just give us a call, and we'll pick it up and take it wherever you need it to go!
Secure Storage Containers for Rent
Are you decluttering your home and need somewhere to put your extra things? Perhaps you're remodeling and need a temporary place to keep your stuff? If you're looking for top-notch security and convenient, easy access to your belongings, a MODS secure storage container is exactly what you need.
When you choose a MODS portable storage container to keep your belongings safe, here's what you can expect:
A durable metal container featuring security doors and weatherproof construction
Convenient container drop-off at any Annetta North address you specify
Ample time to pack and load your belongings on your schedule, not ours
Convenient container pick up whenever you're ready
Safe transport of your container to our secure storage facility or any address you specify
Advanced hydraulic lift technology designed to minimize the risk of item damage during container loading, transport, and drop-off
Single-key access to your container (you're the only person who can access your stuff)
Ready to discover how a portable storage container can make protecting and accessing your belongings easier than ever? Contact MODS today to discuss your storage needs!
Reliable Moving Truck Alternative
Are you getting ready to pack for an upcoming move? A MODS portable, secure storage container offers a convenient alternative to a traditional moving truck. When you choose a MODS container for your packing and moving needs, here's how our process works:
We deliver a secure container directly to your address.
You pack and load your container at your convenience.
When you're ready, give us a call to come pick up your container, and tell us where you'd like us to drop it off.
We transport your MODS container directly to your new address, and you unload it at your convenience.
When you're ready, give us a call, and we'll come pick up the empty container. If you'd like to keep some of your things in storage, we'll transport your container to our secure facility.
At MODS, we aim to make your moving process as simple and stress-free as possible. Why pay mileage fees and adhere to rigid rental truck timelines when you can enjoy the ultimate flexibility and convenience of a MODS portable moving container?
About Annetta North, TX
Annetta North, Texas, is situated in Parker County, approximately 25 miles west of Fort Worth. The town, which is home to just over 500 residents, is primarily farmland and was first incorporated in 1979.Throughout Texas and Oklahoma, MODS provides the most secure, convenient storage and moving containers you'll find. Ready to discover the MODS difference for yourself? Give us a call today at 888-202-8618 orcontact MODS online.