Rent Portable Storage Containers at an Affordable Price in Sanctuary
Best Portable Storage Containers Near Sanctuary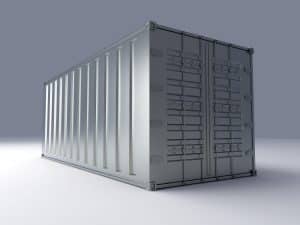 If you're like most people who live in Sanctuary, TX, then you've probably moved at least a few times during your life. While some people enjoy moving, others hate it. But one guarantee when moving is that you have to worry about transporting your stuff from one location to another. While the concept is easy to understand, executing the process effectively is a little more difficult. But when you choose MODS to assist you with your move, the whole process can become much easier and involve less stress.
Secure Storage Containers for Rent
MODS is a mobile, on-demand storage company located in Amarillo and Fort Worth, TX and Oklahoma City, OK. However, we serve many more cities than that! We are proud to serve dozens of cities in Texas and over 20 cities in Oklahoma. No matter where you live in the surrounding area, give us a call. We will do our best to deliver a portable storage container to you. If you need help during a move, we can conveniently drive out a large storage container to your property in Sanctuary, TX. After you fill it, we can then quickly deliver it to your new home — the process is that simple!
Reliable Moving Truck Alternative
When you're in the middle of a moving process, the typical procedure is to rent a moving truck. But from finding an affordable truck to driving the hefty truck yourself, this process can be costly, time consuming, and stressful. Using one of our spacious portable storage containers instead is a great solution! And better yet, these containers are lowered to the ground level, which means no more walking up and down those annoying moving truck ramps. With us handling the driving and eliminating the need for truck ramps, choosing MODS is a great moving truck alternative.
About Sanctuary, TX
Sanctuary is a very small town located in Parker County, Texas. The town hasn't been around for very long. In fact, it was only just incorporated in the early 1980s. The population of Sanctuary is also very small, with the total population currently sitting at around 320 people. Sanctuary has an elevation of 768 feet, and the total area of the town is 0.3 square miles. The weather in Sanctuary, TX, is pretty mild, with average annual temperatures around 65 degrees. The town sits right next to Ash Creek and is just minutes away from Eagle Mountain Lake.
If you want to have a smooth, affordable, and stress-free moving process in Sanctuary, TX, then contact MODS today for more information!
Local Reviews
for Sanctuary, TX
Mobile On Demand Storage
Rated
5.0
out of 5 stars based on
2
customer reviews
Powered by Nearby Now
---
Excellent service !
Stiles

-

Sanctuary

,

TX



Review of Mobile On Demand Storage
---
Excellent!
Utter

-

Sanctuary

,

TX



Review of Mobile On Demand Storage
My recent experience with MODS was great! They provided great service for almost half the price of others. Friendly and helpful service was provided and on time delivery was appreciated. I have recommended them to all my friends and family!
---
Lisa M.
MODS Final pick up
Lisa M.
MODS Move to new address
Lisa M.
MODS Final pick up
Lisa M.
MODS Move from storage to new
Lisa M.
MODS Final pick up
Lisa M.
MODS Move from Azle to Springtown
Lisa M.
MODS Final pick up
Pam B.
Moved MODS to new address
Lisa M.
MODS Initial delivery of unit
Debra R.
MODS move address to address
Debra R.
initial MODS delivery
Debra R.
final MODS pick up from move
Debra R.
moved 2 MODS to storage
Debra R.
3rd MODS delivery for customer move
Debra R.
MODS initial delivery of 2 units