Need a Local storage/moving solution that's
FLEXIBLE, CONVENIENT, AND SECURE?
Keep MODS in mind for all your mobile storage/moving needs!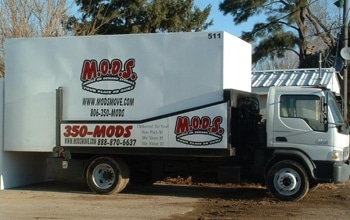 Step 1
WE DELIVER
We deliver a weatherproof container to your location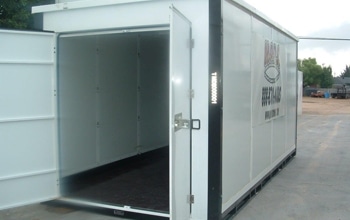 Step 2
YOU PACK
Load the container at your own pace with NO time constraints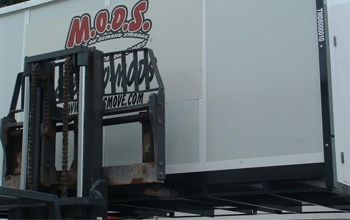 Step 3
WE PICK UP
We pick up your container and deliver it to your next location or store it for you at our safe and secure location.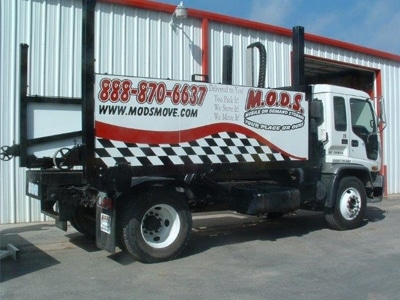 Portable Storage and Moving Services in Texas and Oklahoma
M.O.D.S.® is a new concept in moving and storage. We bring large, portable storage containers to your location. You pack at your own pace, schedule for pickup to be stored in our secure facility or delivered across town to your new home. Boxes, packing supplies, furniture pads and everything needed to make your storage or move convenient are available. No need for a moving truck rental, no need to even leave home…That's as easy as it gets!
No need for a moving truck rental, no need to even leave home…That's as easy as it gets! Call Today!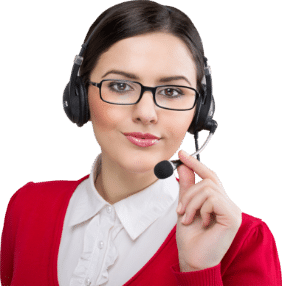 Why Choose MODS
for Your Moving and Storing Needs

Level Lift System operated by a trained technician

Pack at your own pace

Convenient storage access (at your place or ours)
Ground level for easy loading
Large Containers (8'x8'x16')

No need for a moving truck rental

Hassle-free moving and storage
We were very happy with level service Elan and MODS employee provided. I made several last minute changes in time due to remodeling issues with the new house, but Elan was alway happy to make the changes and accommodate. I can't speak about how good PODs service is,but MODS lived upto my expectations and I saved money compared to their competitor. I would recommend them highly.
John Hong
Perfect for our type of move. Very nice folks from those who delivered/transported/picked up the unit to Debbie and the office staff. Will definitely recommend.
Julie Harvey
Mods was very professional on time with all stages .Would not use anyone else in the business truly a blessing for our family!!!
Vicki Dodson Selter