Best Portable on Demand Storage Containers Near Fort Worth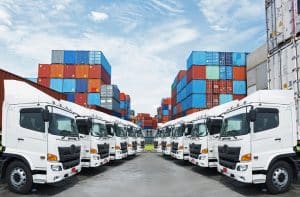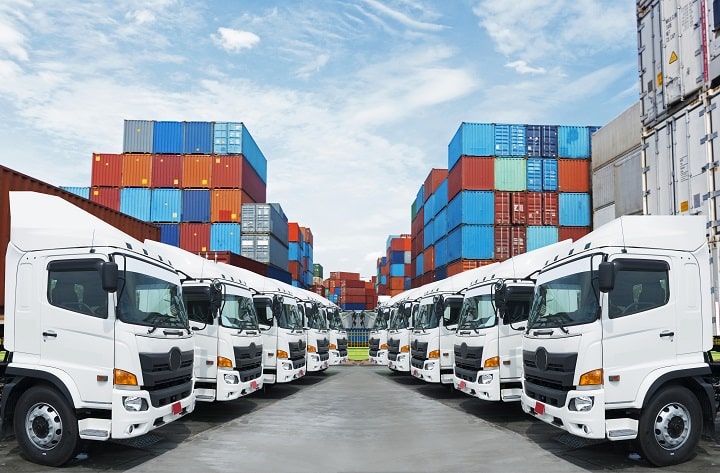 The bustling city of Fort Worth, Texas, renowned for its rich culture, historic cowboy heritage, and modern urban sprawl, demands efficient and reliable moving and storage solutions. In a rapidly growing city, the importance of having dependable, flexible, and secure storage options cannot be understated. 
Residents and businesses in Fort Worth have recognized the unmatched convenience of using Portable On Demand Storage. With MODS Mobile On Demand Storage stepping into this niche, the city has a gold-standard service for its moving and storage needs. Whether you're relocating, renovating, or decluttering, discover the unparalleled advantages of utilizing storage containers near Fort Worth.
How Portable On Demand Storage Works:
Get it & load it:

MODS delivers a container right to your doorstep. Pack at your pace, ensuring your belongings are secured.
Keep it:

If you need more time, there's no rush. The container can stay with you as long as necessary.
Store it:

Once packed, MODS can move your container to their secure facility, allowing you to access your items whenever needed.
Move it:

Relocating? Your packed container is transported seamlessly to your new destination.
Fort Worth Moving & Storage Services
Fort Worth, a dynamic blend of old-world charm and contemporary living, often sees individuals and businesses on the move. The city demands swift, reliable moving and storage services. MODS, with its user-friendly and efficient systems, meets these demands head-on, ensuring a smooth transition for its clients.
Let's explore how portable moving and on-demand storage services are transforming the relocation experience in Fort Worth.
Convenience at its Best:

Portable moving containers eliminate the need for the traditional moving truck. Delivered directly to your doorstep, they allow residents to pack at their own pace, ensuring a stress-free moving experience.
Dual Functionality:

These containers are not just for moving. They serve as a secure storage solution, whether you're in-between homes, renovating, or simply decluttering.
Cost-Effective Solutions:

Often, using portable moving containers can be more economical than hiring traditional moving services. You avoid hidden fees, only paying for the space and time you need.
Secure and Weather-Resistant:

Constructed to withstand external elements, these containers ensure that your belongings are protected from unpredictable weather and potential damage during transit.
Flexible Storage Options:

Whether you need to store your belongings for a few days or several months, on-demand storage offers flexibility. Once packed, containers can be stored on your property or transported to a secure storage facility.
Easy Loading and Unloading:

With ground-level design, these containers negate the need for perilous ramps or lifting heavy items overhead, simplifying the loading and unloading process.
Serve Diverse Needs:

From homeowners to business entities, portable on-demand storage caters to a variety of needs. Construction industries find them invaluable for storing equipment, while retailers may use them for excess inventory during peak seasons.
Fort Worth, TX Storage Containers for Rent
In the heart of Texas, Fort Worth boasts a robust economy, vibrant communities, and a unique blend of Western heritage with modern urbanity. As individuals and businesses move and expand within the city, there arises an undeniable need for secure storage solutions. Fortunately, Fort Worth is home to top-tier storage container rental services that cater to a wide range of needs.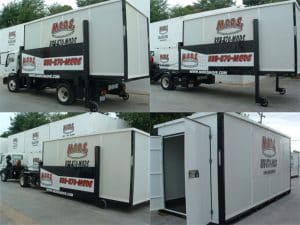 Why Secure Storage Containers?
Versatility:

Whether you're moving, renovating, or in need of additional storage space, these containers are perfect for both short-term and long-term use.
Protection:

Made of durable materials, they safeguard your belongings from external elements like weather changes, ensuring that your items remain undamaged.
Mobility:

Unlike brick-and-mortar storage units, these containers can be delivered right to your location, granting you direct access to your items without any commute.
Affordability:

Offering competitive rates compared to traditional storage methods, renting a storage container provides an economical solution for diverse storage needs.
Security:

Fort Worth's storage containers come equipped with advanced locking mechanisms. When you add your own lock, you have the assurance that your belongings are secure and only accessible by you.
Features of Fort Worth's Storage Containers:
Weather-Resistant:

Constructed to withstand Texas' unpredictable weather, from scorching summers to unexpected showers, ensuring your belongings remain intact.
Ground-Level Loading:

No need for dangerous ramps or steps. The ground-level design allows for easy and safe loading and unloading.
Serving a Range of Needs:

From homeowners decluttering their homes to businesses needing temporary storage during renovations, these containers cater to all.
Your belongings deserve utmost security. MODS containers, constructed from robust materials and designed to withstand adverse weather, provide a sanctuary for your valuables.
Having access to your belongings while ensuring their security is a game-changer. MODS' on-demand service means your items are always within reach, securely stored in weather-resistant containers.
Secured Storage Facilities in Fort Worth Texas
Our Fort Worth storage facilities provide protection and security.  Only you have access to your unit with your key.  We strive to provide our customers the convenience of having a facility located right in your neighborhood.  With our expertise and flexibility we want to offer you the best storage solution for your home or business. Just some of the reasons to use us:
Delivered to your door

Take your time loading and unloading

Have Flexibility for Storage and moving

Load and Unload easily, ground level

Know your pricing up front-no hidden fees

Feel Safe and Secure

Reduce the chance for damage to your personal belongings with our "Level Lift System"
About Fort Worth, TX
A city steeped in Western heritage, Fort Worth embraces its cowboy roots while also evolving as a modern metropolitan hub. Home to world-class museums, cultural districts, and a burgeoning business scene, the city's growth necessitates efficient moving and storage solutions like MODS.
Visit or Call us at our Fort Worth location today!
MODS Fort Worth, TX Location
2650 Cobb Park Dr.
Fort Worth, TX 76105
817-382-191
When you're in need of dependable storage solutions in Fort Worth, TX, look no further than MODS Mobile On Demand Storage. With branches in Amarillo and Oklahoma City, our reach ensures that we're here for you, wherever your move might take you. For the ultimate in convenience, security, and reliability, reach out to MODS at any of our three locations. Dial 817-847-6637 for Fort Worth, 405-720-7344 for Oklahoma City, or 806-350-6637 for Amarillo.
Experience the best in portable on-demand storage today!