Rent Portable on Demand Storage Containers at an Affordable Price in Granbury
Best Portable on Demand Storage Containers Near Granbury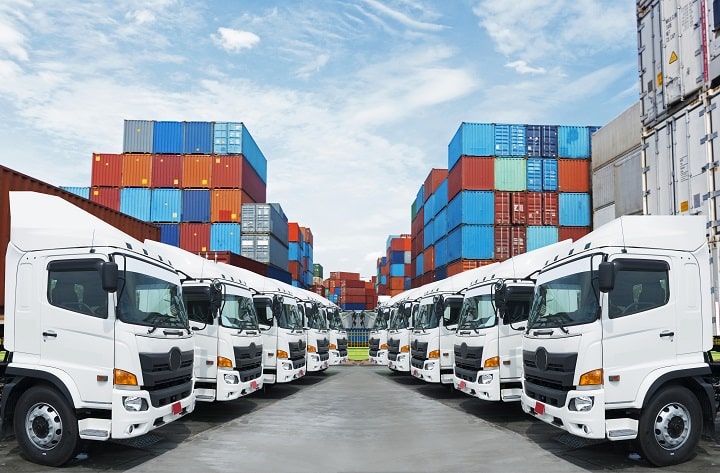 Need a safe, secure storage solution for your stuff? Planning a move and need help transporting your belongings? At MODS Moving & Storage, that's what we're here for. We know storage facilities are a dime a dozen, but finding a convenient, secure location can prove quite the challenge. That's why we're different.
At MODS, we provide conveniently portable, secure storage units that we deliver directly to your location. All you need to do is pack up your stuff, arrange it inside the container, and call our team to come take it away. If you need short- or long-term storage, we'll bring your container to our secure facility, and if you're moving locally, we'll bring it straight to your new home.
It's our goal to help make your storage or moving process as convenient, accessible, and stress-free as possible while offering reasonable rates that virtually anyone can afford. We've designed every part of our process to work with your unique needs and schedule, so give us a call (702) 850-8001 today to learn more. You'll be happy you did! 
Secure Storage Containers for Rent
When it comes to storing your possessions, you need to feel confident that they are well protected. When you choose MODS for your storage and transport needs in Granbury, you'll enjoy peace of mind knowing your belongings are secure because we've taken care to implement the following safeguards:
Direct transport of your storage container to our secure facility or your new home
Single-key access to your container, which prevents other people from accessing your belongings
Advanced Level Lift System, which carefully handles your container and reduces the risk of item damage during transport and drop-off
Robust, metal storage facility doors to provide unmatched protection against theft and vandalism
Reliable Moving Truck Alternative
Why pay expensive moving truck fees when there's a more convenient, hassle-free option? Rather than paying for fuel and mileage costs and adhering to rigid truck rental timelines, with MODS, you pay one price. Even better, you don't have to come pick up your container because we bring right to your Granbury location!
Instead of hustling like crazy to return a rental truck on time and avoid additional fees, you get to pack your belongings according to your schedule. When you're all packed up and ready to go, simply schedule a pickup time that works with your day, and we'll come take care of the rest. Tell us where you want the container dropped off, and we'll bring it to your new place or store it at our secure location. It's simple, straightforward, and best of all, it's designed to cater to your needs.
About Granbury, TX
Voted USA Today's Best Historic Small Town in America, Granbury, TX, is a charming town steeped in rich Texas history. The area offers a unique combination of culture and classic Southern charm and hospitality, making it a great place to visit and explore or settle down with family.
Whether you're moving across Granbury or need a secure storage option for your extra stuff, at MODS, we're here to help. To learn more about our container options and affordable pricing, give our team send us a message on our contact page. We'll be in touch.