Rent Portable on Demand Storage Containers at an Affordable Price in Guthrie
Best Portable on Demand Storage Containers Near Guthrie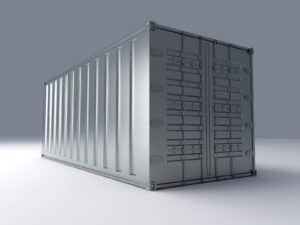 Life can be chaotic, which can make the process of moving even more difficult. Do you need extended time to pack your things up? Do you need to store some things in a secure warehouse for a while? Do you need extended time to unpack your belongings at your destination? If you use traditional methods, these things can get expensive. When you use MODS, however, you can have a storage container readily available nearby or stored in a secure warehouse without paying obscene prices. Contact MODS Moving & Storage today for all of your moving and storage needs in Guthrie, OK.
Secure Storage Containers for Rent
Many companies provide storage containers for customers, but most use storage containers made of poor-quality materials that can put your property at risk. MODS is different. All our containers are made of the strongest and highest-quality materials to ensure your belongings are kept safe. Beyond that, our storage facilities offer additional protections to keep your property secure.
Reliable Moving Truck Alternative
Moving is often a hassle, especially without the help of professional movers. If you are planning a move in Guthrie, OK, make your life easier. Our committed staff can handle your move for you, but even if you want to put in the work yourself, our moving trucks feature longer ramps than standard moving trucks, which can make your life even easier.
If you need to move or have your belongings stored, get the safest and most secure storage containers available by contacting MODS Moving & Storage. We will always have your back.