Rent Portable Storage Containers at an Affordable Price in Keller, TX
Best Portable Storage Containers Near Keller, TX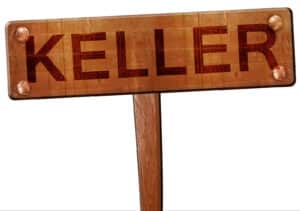 Don't worry about loading and unloading an expensive moving truck. Get everything moved for you with portable storage from MODS. With portable storage containers, you're able to pack and unpack at your leisure. Once you're done packing, everything is transported for you to your new home. Portable storage containers are the perfect way to move in and out of Keller, TX. With no easy interstate access, no one wants the chore of maneuvering a large moving truck. For a better alternative, contact MODS today.
Secure Storage Containers for Rent
Whether you're temporarily storing things or you're just trying to move, we have the perfect secure storage containers for you. Move your property into the storage container, lock it, and either keep it there or move it — it's up to you. Our storage containers can be quickly and easily moved to your destination, so you don't need to do any of the driving or pay for a professional packing and moving service.
If you're between places, you might need to store your property for a week or two — something that just isn't possible if you're renting a moving van. Rather than hiring a professional moving service twice, you can instead store everything in your secure storage container.
Reliable Moving Truck Alternative
Hiring a professional packing and moving service can be expensive. Renting a moving truck for a single day can be stressful. But secure storage containers from MODS make moving to and from Keller a breeze.
A reliable moving truck alternative, secure storage containers make it possible for you to pack your own goods at your leisure. Rent it for weeks, and slowly fill it up while you're going through your things, holding garage sales, and otherwise making arrangements. When you're ready, get it moved for you and then unpack at your own speed too.
Secure storage containers make the entire process of moving more leisurely and less hectic, and because you're managing your own things, there's less of a likelihood of things getting lost and damaged.
About Keller, TX
A suburban town of around 40,000, Keller, TX, is known for its picturesque neighborhoods and small-town feel. Keller, TX, has no contact with interstate highways, keeping it a relaxing, subdued, and serene location. Perfect for those who work from home, Keller, TX, was one of the first recipients of FiOS fiber-optic installation. Keller, TX, consistently rates highly for the schools within the district and low for crime.
Are you ready to move or store your stuff? We're ready to help! Call us (702) 850-8001 at MODS to get a quote for moving and storage options near Keller.