Rent Portable Storage Containers with Affordable Prices in Roanoke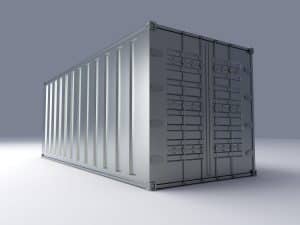 We know firsthand that moving is quite the challenge. Besides trying to wrangle children, keep your home life intact, and get everything done at work, you're now trying to pack boxes and prepare for the move. It's too much to handle alone. We here at Mods Moving & Storage aim to make moving and packing easier than ever before. We proudly offer portable storage containers in Roanoke, TX!
Secured Storage in Roanoke
You no doubt want to protect all that you own. Your prized possessions, electronics, and antiques need a safe haven during the move. That's why, here at Mods Moving & Storage, we offer secured storage in Roanoke. Our storage solutions are a convenient, safe way to store your goods during the move.
Portable Storage Containers for Rent
If you want to stay mobile and pack quickly and efficiently for the new house, a portable storage container in Roanoke is the answer. Each container is delivered to your home, where you fill it at your leisure, and then we pick it up and deliver it to your new location. It cannot be any easier to pack and move!
Residential Storage Containers
Lastly, we have sizeable residential storage containers. Each unit is sizable enough to hold just about anything you can imagine. Our storage containers can hold all your favorite possessions, from flat-screen televisions to furniture.
About Roanoke
Roanoke, a small city in the DFW Metroplex, is a quiet area where small businesses thrive and families grow old and wise. If you want a little fun in your off time, Roanoke is home to Hawaiian Falls, and DFW Adventure Park isn't far away.
You'll find the best storage containers in Roanoke, TX, with Mods Moving & Storage. For service that works, call 405-720-7344!