Rent Portable Storage Containers at an Affordable Price in Wheeler
Best Portable Storage Containers near Wheeler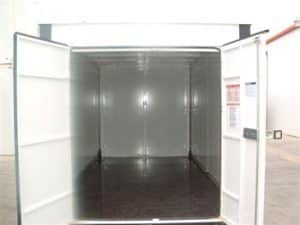 Moving into a new home in the Wheeler, TX area can be a fun and exciting time. However, there are a lot of logistics that come with moving all of your personal items. There continue to be situations when you need temporary storage. In these cases, a portable storage container can be a great option. When you have a portable storage container, you will be able to fill it with your personal items at one location and have it moved to another. The portability provides a significant amount of convenience in these situations. 
Secure Storage Containers For Rent
If you are going to use a portable storage container, it will be very important that it remains secure. These storage containers are always located outside of a home. Due to this, there can be a risk of theft. However, when you do invest in a portable storage container, you will be happy to find that it is quite secure as well. These containers are made of heavy-duty materials and have locks and other mechanisms that will ensure that your personal items are secure against the risk of theft and vandalism or potential weather damage. 
Reliable Moving Truck Alternative
Whenever you are going to move from one home to the next, having the means to move your personal items should be a top priority. While moving trucks are a traditional tool used for moving, portable containers can be a reliable alternative. With a moving container, the item will be dropped off at your existing home and can then be filled with your personal items at your convenience. Once you are ready, it can then be quickly shipped to your new home where it can be unloaded.
About Wheeler, TX
The Wheeler, TX area continues to be a popular destination for people to move to. This community is located in northern Texas and is not far from the Oklahoma border and the larger Amarillo area. This part of Texas offers various professional opportunities and a lot of recreational amenities in the area. When you are moving here, the use of portable storage containers can be a great option as they are efficient, convenient, and secure.
Anyone moving to the Wheeler, TX area should consider using portable storage containers. One great company that can provide you with all of your moving service needs is MODS. You should call the team with MODS today to learn more about the benefits of using their storage containers.