Full Service Storage VS Traditional Storage
The storage industry, and particularly the self-storage branch of that industry, has been handled in much the same manner for a very long time. Now much new innovation has hit the market since the idea of paying someone for storage space became popular, Full Service Storage.
The industry is a fragmented business; there are some 50,000 facilities in the United States currently. These businesses continue to show incredible resiliency and growth with very few changes in infrastructure and methodology.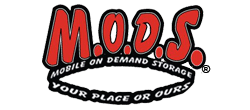 But slowly, we are beginning to see that new technology, with smartphone integration, has opened another avenue of convenience for consumers.
Storage on-demand, which is sometimes referred to as full service storage or valet storage, provides technology and convenience to customers. Let's look at some of the ways that new tech and options are changing the storage landscape.
The old way
Used to be, you would discover that you no longer have room for everything you own; but maybe a garage sale or other clutter-elimination scheme is just not what you want. Instead, you would sit down, at your computer or with your smartphone in hand, and hunt up a storage facility close to you. You would choose from the dozens, if not hundreds, of results, and make an appointment with the manager. Once you finish all the paperwork and have your new unit's key in hand, you still have to pack all the things up that you want to store away, haul it out to your vehicle, and drive it all over to your new storage unit. But then, once you get there, you have to unload all that crap into the building, and then drive back home again before you can relax in your now less-cluttered home.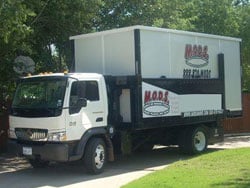 What. A. Hassle.
The new way, Full Service Storage
Instead of buying boxes or dumpster diving for intact cardboard containers, begging your friends to help you pack and lug everything to the storage unit across town, and every other stress that comes with the old way of decluttering, you can try the new way. You can pack your stuff away into bins provided by the storage company. You can sit back, and let the delivery guys pick up the heavy bins and drive them to the storage facility for you. Whenever you are ready to get your stuff back, all you have to do is call up the company, and they can deliver it back to you again.
Companies like MakeSpace, Closetbox, and Clutter are making a killing in this new line of self-storage solutions. They offer free pickup, provided bins and boxes, and scheduled delivery. They also offer smartphone apps that allow you to keep track of your inventory and check in on your bins visually at any time.
Now, it's not exactly the best solution every time; it certainly has a couple of catches you should be aware of. For example, in order to offset the cost to the company of offering the free pickup option, many of these companies require a commitment of storing your items with them for at least 2 to 3 months. In other words, you are entering into a contract that means you will not be able to schedule delivery of your items for a certain amount of time after pickup. Also, some of these companies charge a fee at the time of delivery; but, given you've got those few months up front to gather the funds for the delivery, it may all work out well.
So, as with any large investment of time and money, make sure you do your research, and find the best fit for your situation and needs. Don't jump in feet first without checking the water temperature and depth, you know!