How to Save Money with Affordable Moving Methods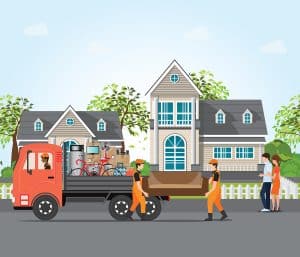 We know you've been meticulously eyeing a certain house in a nearby neighborhood. You like the look of the white picket fence out front, the freshly painted front door, and the second story—it's all so enticing after living in a smaller home or renting an apartment. When the time finally comes, and you're packing all your belongings, you might find the cost of moving is high. Even with the excitement of your move, you're consciously thinking about your budget. Here at Mods Move, we'd want to help you save money so you can stay eager for this next chapter in your life.
Affordable Moving Methods and Supplies
Here are a few cheap moving methods and packing supplies to make your upcoming trip a little easier.
Free Moving Supplies – You can find free moving supplies if you're savvy. Check your local big-box store or grocery store for extra cardboard boxes. They usually break them up and throw them away. Just ask!
Old Clothing – Instead of packing your goods in costly bubble wrap or foam, consider using old clothing. You can wrap silverware, picture frames, even vases in old clothing articles to keep them safe.
Balloons – Packing peanuts are a fun little packing supply, but they get expensive. Instead, purchase a pack of balloons from the party section at your favorite store. You simply blow them up partially and insert them into the boxes you wish to keep safe.
Portable on Demand Storage Containers
When the time comes for a move, many homeowners will hire a big box moving truck. They often pay a flat fee or a per-mile cost for the rental. Either option can be expensive, depending on the move in question.
But there's another option. A portable on demand storage container can be delivered to your home and then picked up and delivered to your new destination. You pack the container yourself—taking your time—and then call to have it picked up once you're done. It's a cost-effective solution.
For affordable moving services and portable on demand storage containers in Fort Worth, TX, and surrounding cities, call Mods Move at 817-847-6637!