Alternative Solution Moving Truck Rental
Moving isn't easy, and walking up and down a ramp to load a normal moving truck can be a lot of extra work that is not necessary. It is not uncommon for people to accidentally fall off the ramps and injure themselves, or have a traffic accident while driving an unfamiliar truck. Renting a moving truck carries a lot of risk as well as requiring a lot of additional work that simply isn't necessary.
No more paying for fuel, no more driving a dirty smelly moving truck that handles poorly in traffic, and no more ramps!
We offer portable on demand storage containers in 8'X8'X16′. The storage containers are weather resistant and can be easily loaded at near the ground level instead of the normal requirement of long ramps for moving truck rentals. We deliver the storage container to your location, you fill the container, and we then move the portable container to your new address or store it for you at our location. It's that easy! Our offices are in Fort Worth, Amarillo and Oklahoma City, but we also deliver storage containers to all surrounding cities.
Please visit the other pages on our website for additional information about storage containers rentals.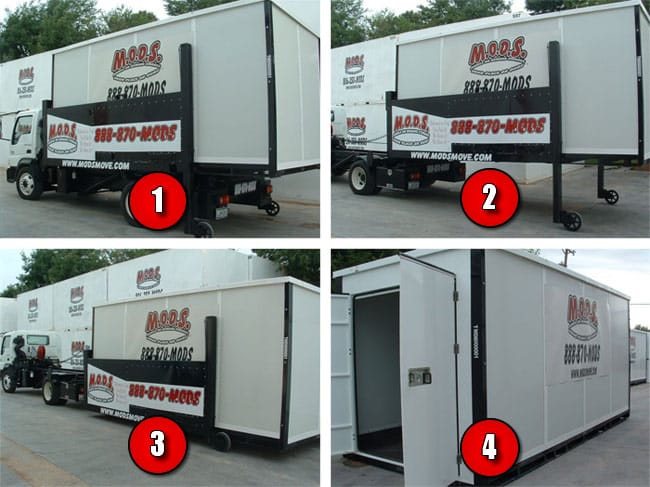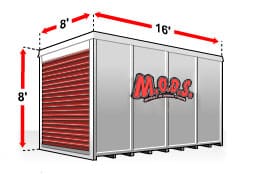 8'X8'X16′ May hold the contents of approx. a 1500 square foot home.